Kid-Approved. Parent-Appreciated.
At Northpointe Smiles, we believe in the enchanting and enriching power of children's dentistry in Tomball. When you see how their minds work, and they start to understand the importance of smile care, it's truly something amazing that you won't ever soon forget.
Dentistry for children is something that every parent should embrace and even strictly enforce. That's because of what happens in our younger years regarding how we experience dentistry shapes our relationships for the future.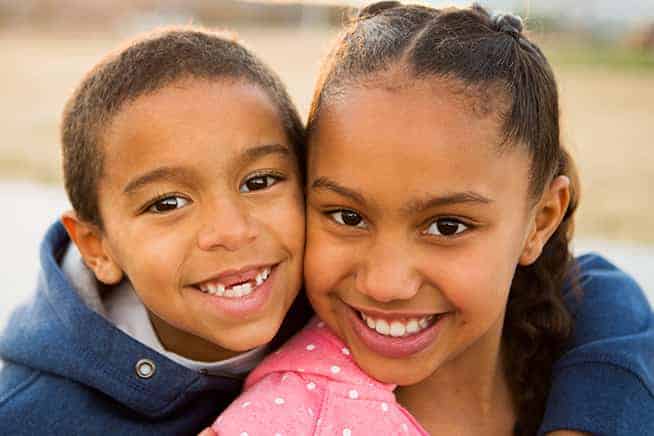 Positively Fun
Dr. Neelima Samineni understands kids. She's raised two of her own children and is the first to tell you she knows how much fun (and hard work) they can be. We teach them to love taking care of their teeth by inviting them into our positive, welcoming dental environment. We want them to feel like they're visiting with friends and family, not sitting in the dental chair. When they're excited about the dentist, they're going to be more excited to brush their teeth at home. That's a win-win all around.
Comprehensive Care
We've got even more good news for parents: You don't have to worry about running around town to multiple offices for your little one to be cared for. At Northpointe Smiles, we see patients as young as two years old. Even if your child's teeth have not fully erupted yet, we encourage you to bring them in so we can perform a very brief exam as, well as keep you informed on the most important information you'll need to manage their oral care. 
We discuss at-home habits, future treatments that may be needed, and important dietary considerations. We provide comprehensive children's dentistry in Tomball, without hassles or headaches. If there's something specific you're looking for, or if your child has special needs, please don't hesitate to reach out and talk to us. We're compassionate about how we deliver dentistry, especially to our youngest patients.
Child homecare visits – To learn more about oral health
Sealants – For extra cavity-fighting protection
Fluoride – To strengthen and shield from decay
Tooth-colored fillings – A natural, unnoticeable cavity repair
Extractions – For infected teeth and retained primary teeth
Space maintainers – To preserve and maintain space
Laughing Gas – Offered on an as-needed, case-by-case basis
Your family is always part of our family at Northpointe Smiles. Bring your little one in for a beautiful start to their dental healthcare journey.