What is Teeth Whitening, and How Can it Help me Achieve a Brighter Smile?
Northpointe Smiles offers teeth whitening treatments that are much more powerful and effective than anything you'll find at your local store. We use the latest technology to get your smile looking its best.
It is a standard cosmetic dentistry procedure that can help you achieve a brighter, whiter smile. Dr. Samineni or a dental hygienist can perform our in-office whitening using the Boost whitening system. 
Boost whitening is one of the most effective treatments available, and it can produce faster results that are significantly whiter than the person's natural tooth color.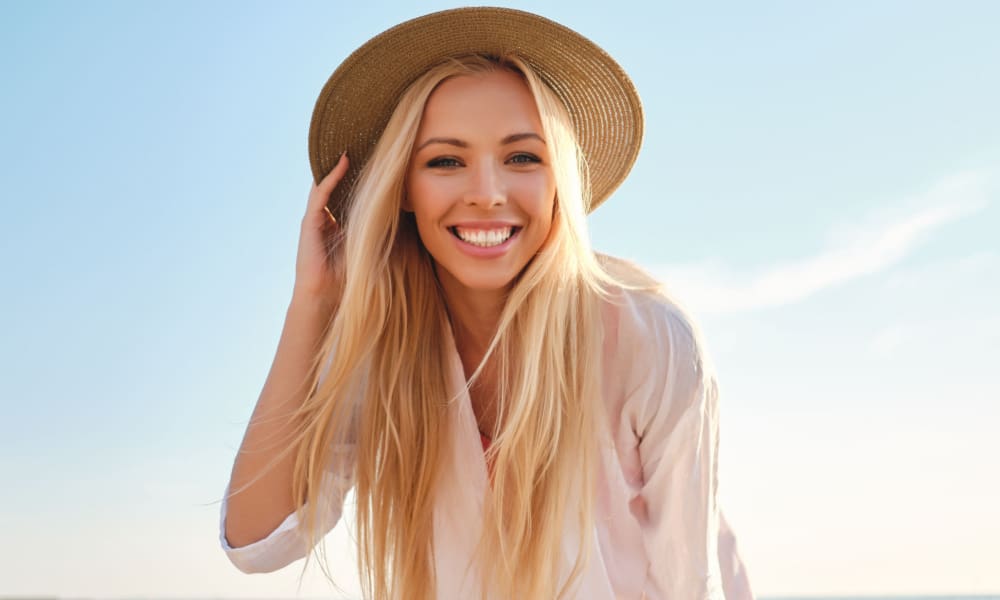 The Benefits of Boost Whitening vs. Over-The-Counter
The brighter, whiter smile you've always wanted is now well within your reach. While there are many over-the-counter whitening treatments available, professional teeth whitening performed by Northpointe Smiles can give you much better results. Here's a look at some of the key differences between Boost whitening and over-the-counter treatments:
 Boost whitening is an in-office treatment that uses special techniques to deliver a powerful and precise concentration directly to your teeth. This high concentration level means that the results are almost immediate and are often quite dramatic. 
On the other hand, over-the-counter treatments require you to apply them yourself at home, which can lead to inconsistent results. Over-the-counter treatments also generally use lower concentrations of bleaching agents than our Boost treatments. As a result, they take longer to produce results and may not be as effective.
Boost teeth whitening is performed by our trained dental professionals who have the experience and expertise to get the best possible results. The process is safer, more effective, and results in fantastic, sparkling-white teeth. 
And unlike some systems, the Boost system does not use a whitening light to activate the bleaching gel. Studies have shown that teeth whitening lights and laser whitening systems can cause long-term damage to your teeth, making them more susceptible to staining in the future.
If you're looking for the quickest, most effective way to achieve a brighter, whiter smile, Boost whitening is the way to go. Northpointe Smiles can help you achieve the beautiful smile you've always wanted.
What is the Boost Whitening Process?
The boost whitening treatment includes a specialized gel to remove stains and discoloration from the teeth. We apply the gel to your teeth and leave it on for about one hour before rinsing it off. We perform the teeth whitening treatment in our Tomball dental office, but we also provide customized take-home trays to maintain the whitening agent delivery process and maximize results.
How Long Will the Results Last and What Can I Do to Maintain my New Smile?
The teeth whitening results can last for several years, but it is essential to take care of your teeth and gums to maintain your new smile. You can do a few things to help keep your teeth looking their best.
First, brush and floss regularly to remove plaque and prevent tooth decay. In addition, try to avoid foods and drinks that can stain your teeth, such as coffee, tea, and red wine.
You should also see your dentist for regular checkups and cleanings. By taking these simple steps, you can help keep your teeth looking their best for as long as possible.
Contact Us Today for a Beautiful Smile
You want a beautiful, white smile you love and that you are proud to show off with confidence in Tomball, Texas. Let us help you achieve the perfect level of whiteness for your teeth – it's easier than you think.
Please schedule an appointment with our team to start your teeth whitening journey!