Quality Care: Guaranteed to Make Your Family Smile
From ages 3 to 103, we see generations of patients eager to experience compassionate general dentistry in Tomball. We love helping patients of all ages understand the importance of preventive care and regular dental hygiene visits. After all, without them, your teeth run the risk of deterioration or decay.
It's time we combined your family with our family for a dental partnership that's sure to last a lifetime. Please schedule an appointment and get to know us. We can't wait to meet you, your family, and your smile.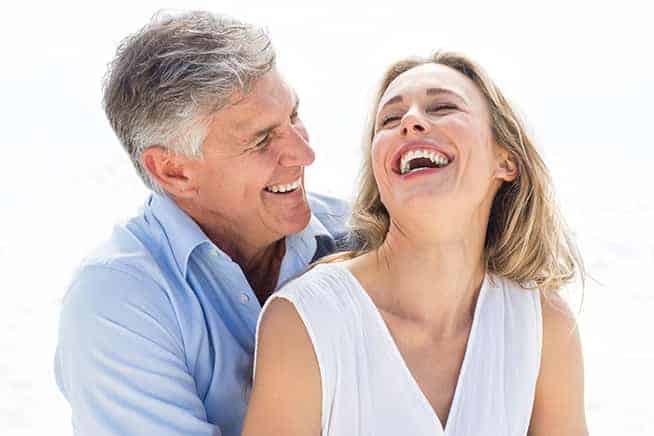 Comprehensive Exams
Comprehensive exams with Dr. Samineni are what give us an idea of both the overall picture of your oral health and also a more in-depth understanding of teeth, what's going on below your gums. During your exam, you'll also receive an important visual/manual oral cancer screening to aid in early detection or prevention. We will also evaluate your jaw, including the bite and temporomandibular joints (TMJ). We'll also take the time to assess your gum health before capturing digital photos and x-rays of your mouth. We will discuss your medical history, medications, and any supplements you are taking, we also check the fit for any ill-fitting old restorations. We will then discuss any issues discovered and your treatment options. Dr. Samineni takes the necessary time to address specific questions with each of her patients.
Oral Cancer Screenings
Seeing your dentist every six months is one of the best ways to detect oral cancer early — that's your best bet to beating it and moving on with your life. Your dentist is specially trained to detect oral cancer. We'll perform a visual examination of your mouth and neck every time you come in for a checkup. During the visual exam, Dr. Samineni will check out for any tissue changes including sore spots, color changes, inflammation, lumps, and lesions on the lips, cheek mucosa, gums, tongue, soft palate, hard palate, and throat. If any areas of concern are found, a biopsy may be recommended or you will be referred to a specialist for further care.
X-rays
One of the most used diagnostic tools in general dentistry in Tomball are digital x-rays. Northpointe Smiles relies on x-rays that are safer, more comfortable, and more precise than traditional x-ray films. We offer:
Digital Intraoral X-Rays
Digital Panoramic X-Rays
Hygiene
You might hear "dental hygiene" and think "boring," but it's actually a key component to not only your oral health but your overall wellbeing too. Our state-of-the-art Tomball dental office has ultrasonic scalers to clean your teeth to smile perfection. Everyone from kids to adults loves this type of treatment because it's gentle, yet effective at removing unwanted debris from teeth using sound vibrations. You get a high-tech cleaning and that smooth feeling you know you love when your treatment is complete.
If you're in need of a dental hygiene visit to refresh your smile, contact the team at Northpointe Smiles to arrange a visit.
Dental sealants
Dental sealants are thin coatings that, when painted on the chewing surfaces of the back teeth (molars) and premolars, can prevent cavities (tooth decay) for many years. Sealants protect the chewing surfaces from cavities by covering them with a protective shield that blocks out germs and food.
According to the CDC, Once applied, sealants protect against 80% of cavities for 2 years and continue to protect against 50% of cavities for up to 4 years.
With proper and effective oral hygiene routine at home, dental sealants may stay on for years.
Fluoride Treatments
There's much debate about fluoride treatments in Tomball, but we think applying this mineral is a good choice if you're into added protection against cavities. It makes the enamel stronger that is more resistant to cavities and can repair teeth in the very early, microscopic stages of the disease.
Fluoride can help battle the everyday onslaught your smile receives from simply:
Chewing our dinner
Grinding our teeth (and not even knowing it)
Eating acidic foods
Drinking sugary drinks
Forgetting to brush
Deep Cleaning and Periodontal Therapy
Gum disease is one of the most common health issues among adults in this country, yet some people never even know they have it or seek treatment. The truth about gum disease is that when it is in its earliest stages, you can usually reverse it before it has a chance to have any negative effect on your oral health.
Scaling and root planing, also called deep cleaning, is the most common form of periodontal treatment, and it involves two major procedures. First, plaque and tartar accumulation will be thoroughly removed from around and underneath the gum tissue, which is the "scaling" portion. Next, we smooth out rough spots along the surfaces that are common targets for dangerous bacteria. This approach helps promote healthy gum reattachment over time.
Mouthguards
We have the tools to create a mouthguard that's actually comfortable and completely customized, compared to the boil-and-bite options available in the sporting goods aisle. You can come to us for a sports mouthguard to protect tiny teeth from injury or a personalized nightguard to combat bruxism or nighttime teeth grinding. Whatever your mouthguard needs, we have a solution for you. You'll get protection for your smile that's not going to interfere with your success on the field or your sleep routine.
Sedation Dentistry
Dental phobia and anxiety is a real thing, and we understand where you're coming from. Please don't let anything stop you from getting the exceptional dental care you deserve at Northpointe Smiles.
There are extra steps we can take to ensure you're feeling at ease when it comes to having dental work done. Our office offers both:
Oral Sedation – We write you a prescription for a mild sedative that you take prior to your appointment.
Laughing Gas – This special gas is inhaled and the effects are immediately apparent.
Emergency Care/Same-Day Dentistry
Things always happen at the worst time, when you think there's nothing you can do but manage or struggle with the discomfort. Emergencies happen, and we will be the first to tell you that they happen to everyone. You're not alone, and whatever you're experiencing has most likely already happened to one of our current patients.
From trauma-related to sporting injury dental dilemmas, we do our best to see you the same day you contact us. In the event our office is closed when you call, we do have an emergency contact line available.
Some common issues that come under emergency include:
Traumatic dental injuries like a knocked-out tooth, lost filling, a lost or broken crown, a toothache, a cracked tooth, broken dentures, swelling in the gums or cheeks when pain is present, a lost or broken tooth.
If you experience any of these issues please call our office, we offer emergency appointments and same-day dentistry.
Nightguards for Bruxism
Bruxism is the medical term for clenching or grinding teeth. Millions of people unconsciously grind their teeth or clench their jaw, either while awake or during sleep. If not resolved, this activity can lead to weakened or cracked teeth, receding gums, a damaged jaw joint, headaches, disrupted sleep, and more. Occasional bruxism may not be harmful, but when it occurs regularly it may be associated with moderate to severe damage to the teeth and supporting structures along with jaw joints, as well as chronic headaches.
We can help patients with bruxism by fabricating a custom-made nightguard to bed, which will prevent their teeth from coming together during the night.  Keep in mind that bruxism can develop in patients at any age, which is why regular checkups are so important.
We all know that there are more than a few options for choosing a dentist around Tomball that's the right fit for you. It can seem like you filter through so many options only to find yourself back at the beginning. You're either stuck without a dentist or with someone who you're merely OK seeing.
That's not how we want you to approach your general dentistry in Tomball. It should be an experience based on mutual understanding and respect between you and your dentist. You should leave the office feeling educated and empowered about your dental health and the choices you make for your smile's future. You should always feel comfortable, be able to communicate openly, and be treated with compassion on the same level of how we treat our own family.
Services for Your Smile With a Smile
It might seem quiet from the outside, but inside our state-of-the-art Tomball dental office, a lot is going on. In one location, all under one roof, Dr. Neelima Samineni and the team have the advanced technology and training to treat nearly every dental dilemma that can happen this side of Klein. There are so many ways we use general dentistry in Tomball to help patients and their smiles.