Reliable Dental Implant Restoration
If you're looking for high-quality dental implants in Tomball, TX, look no further. With our dental implants, we can restore your smile, prevent jaw decay, and improve your speech. Our fantastic team offers effective dental implants for all occasions. Northpointe Dental is proud to give your smile a second chance to shine.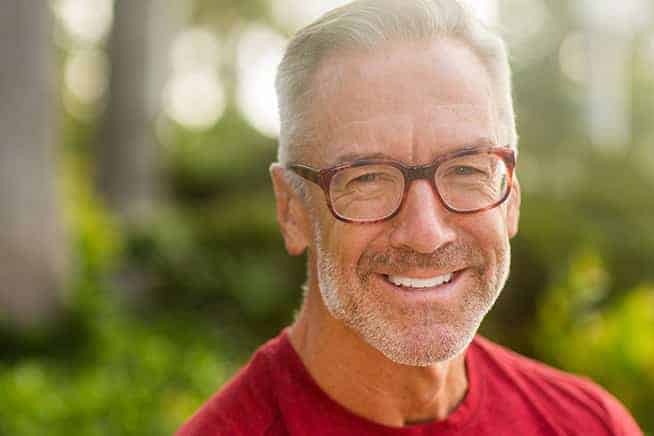 What are Dental Implants?
Dental implants are a popular form of restorative dentistry that replaces a missing tooth. We use a titanium implant to secure the new tooth to the jaw, mimicking the tooth's original root system. Implants provide structure to the jawline and keep your mouth aligned. These titanium posts last a lifetime and are biocompatible with your oral ecosystem. Dental implants represent a sturdy, robust treatment that can last years.
What are the Benefits of Dental Implants?
Dental implants come with a host of benefits. Many dentists consider dental implants the "golden standard" of restorative dentistry. 
Prevent Jaw Deterioration.

When you lose a tooth, your jawbone loses pressure and stability. Other teeth start to move position and "creep" towards the opening. Tooth movement disrupts the bone structure and jaw alignment. Dental implants replace your tooth with a new tooth, which preserves the shape of your mouth. 

Improve Speech.

Avoid lisps in your speech, and rebuild your smile. Our teeth are essential ingredients in our vocal toolbox, which allow us to speak clearly. When teeth go missing, it muddles our speech. Implants keep your voice crystal-clear and lisp-free. 

Live with Confidence.

Everyone feels more confident with a beautiful smile. You'll appear more intelligent, orderly, and attractive to everyone you meet. Give yourself an edge during social interactions, business meetings, or family pictures. 

Prevent Cavities.

Losing a tooth puts your surrounding teeth in jeopardy. Neighboring teeth begin to shift and are more prone to cavities and infections. 
Are Dental Implants Safe?
Yes! Dental implants have been a standard restorative dentistry treatment for over 30 years. Since then, we've refined the process to make it more comfortable, safe, and effective. For most healthy patients, there is virtually no risk of significant complications. While the treated area may feel sore for a few days after the procedure, soreness is normal and temporary. You may not qualify for dental implants if health risks such as periodontal gum disease are at play.
How Long Do Dental Implants Last? 
Dental implants are known for their incredible durability. Dental crowns generally last 10-15 years with proper care. The titanium post, however, lasts a lifetime. 
How to Care for Dental Implants?
There are many ways to keep your dental implants shining. We recommend to: 
Healthy Habits.

Nothing is better for dental implants than regular brushing, flossing, and checkups. This form of preventative dentistry keeps your crown clean, prevents gum disease, and protects your surrounding teeth. Remember to brush under and around the implant crown for best results. 

Consider Oral Irrigators.

Also known as a "water flosser," oral irrigators take your hygienics to the next level. They remove plaque and debris using a high-pressure jet of water. It'll help prevent gum disease and maintain your dental implants. 

Avoid Smoking and Tobacco.

Cigarettes and tobacco are devastating for your oral care. They disrupt the recovery process after treatment and can even cause oral cancer. There's no worse way to treat your dental implant than with these toxic substances. 
There has never been a better time to get high-quality dental implants in Tomball, TX. As North Pointe Smiles, we offer a patient-focused approach to all our treatments. Dr. Neelima Samineni and our team are eager to help you along this path of dental restoration. 
Are you ready for dental implants? Schedule an appointment today to get started.