Are you looking for a kind and friendly dentist? Northpointe Smiles in Tomball is the perfect place for all your family dentistry needs! Dr. Neelima Samineni and her team of experienced professionals will ensure that every visit to our office is comfortable and that we provide top-notch care. After all, it's not just about providing outstanding dental care – but doing so in a personable way too. We understand everyone has different preferences and are here to ensure each patient receives personalized attention throughout their time with us.
Our high standards guarantee the quality of service containing the latest in modern equipment, technology, and procedures to give patients the excellent results they deserve. Furthermore, we offer flexible hours, including Saturday availability, making scheduling an appointment easy! Whether you need regular checkups or more specialized dental services such as fillings or crowns – Northpointe Smiles has got you covered.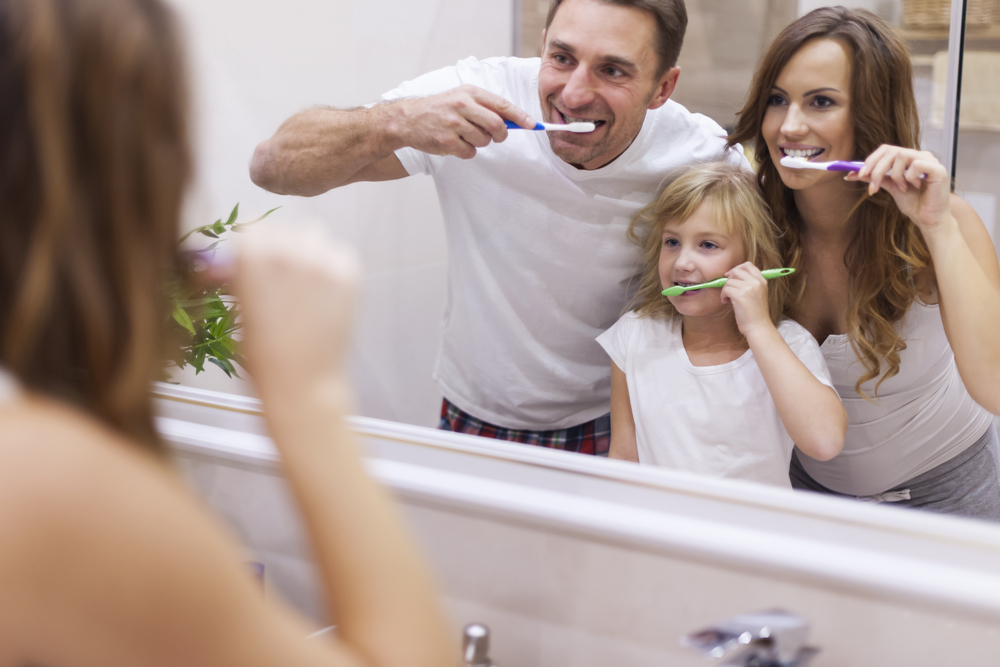 Visit our website now to book an appointment with us at Northpointe Smiles – your friendly dentist!
Oral Health for the Entire Family
Taking care of your dental health is critical to your overall well-being. Many people neglect their oral health, not realizing the long-term impacts it may have on their lives. Regular dental checkups are essential in maintaining your beautiful smile and ensuring your teeth and gums remain healthy.
Northpointe Smiles offers comprehensive dental services to patients of all ages. Our family dentistry team is committed to providing exceptional dental care. We understand the importance of developing a personal relationship with our patients to understand their unique needs and deliver the best possible care.
Preventive Care
Preventive dentistry is a crucial aspect of maintaining optimal oral health. Our family dentistry team emphasizes preventive care measures such as regular checkups, teeth cleaning, and gum disease evaluations. 
Our goal is to prevent the development of dental problems by catching them early on, thus avoiding the need for expensive treatment. Tooth decay, gum disease, and other oral health issues can significantly affect your oral hygiene; hence it is vital to visit us regularly to avoid such problems.
Patient Education
Sharing knowledge and providing information on oral care is essential. Our dental team strives to educate our patients on proper dental hygiene methods, which will later help care for their oral health at home between visits. With our help, we can form long-term relationships built on trust, excellent patient care, and a mutual understanding of the importance of dental health.
Personalized Treatment Plans
We develop individualized dental treatment plans. We aim to work with every family to create a personalized dental care experience, no matter the dental concern or issue. Whether it is preventative care, restorative care, or children's dental services, we will tailor the best dental treatment plan suited to your specific needs.
Advanced Dental Technology
At Northpointe Smiles, we stay updated with the latest technology and equipment to provide top-notch dental services. We aim to provide our patients with a comfortable dental experience with minimal disruption and discomfort. We use digital X-rays, which reduce your radiation exposure, and intraoral cameras, which provide a fast and accurate understanding of your dental condition.
Tomball Family Dentistry 
Taking care of your family's dental health is undoubtedly a priority, and at Northpointe Smiles, we take pride in offering exceptional family dentistry services. We provide personalized care and preventive treatment and use advanced technology to provide comfortable dental care. We are dedicated to ensuring that every patient leaves our office with a beautiful smile, an enhanced oral health experience, and a great patient-doctor relationship. 
We cater to patients of all ages, from young children to grandparents. With our specialized services, we have an experienced dental professional to cater to every family member's unique needs. Our family dentistry team is equipped to offer advanced treatment. And we provide many other dental specialties, including cosmetic dentistry in Tomball, Texas. Contact us today to schedule your appointment or consultation with our team.