Enhance Your Smile and Your Confidence
Being interested in cosmetic dentistry usually means there's something you'd like to do to your smile such as:
Your cosmetic dentist in Tomball gets it. We understand that sometimes our teeth could use a refreshing or rejuvenating lift, to take back what years of damage and deterioration can do to any smile.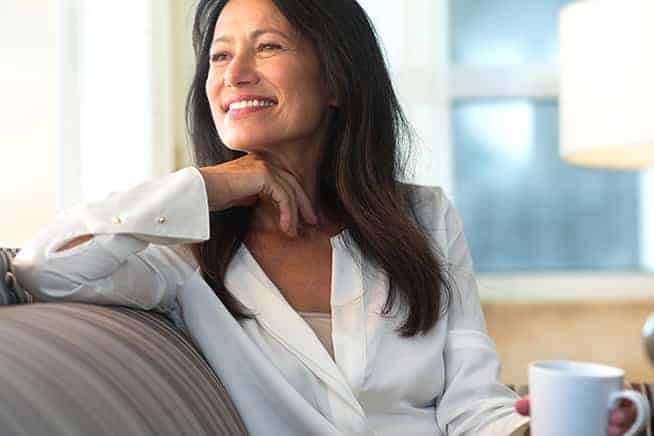 A smile makeover is what you need if you have something (or a few things) that bother you about how your smile looks and functions. We can take a look at each tooth, and map out a plan to make it look and feel its very best all over again.
If you're someone with dental issues who's worried about your smile, you should schedule a no-obligation consultation with your cosmetic dentist in Tomball. Talking with us can take the anxiety or fear you may have about your smile makeover. Believe us when we say there's nothing to worry about except how much longer you're going to wait to change your smile and your life.
We can fix:
Chips
Stains
Cracks
Gum issues
Gaps
There's so much you can do with a smile makeover from Northpointe Smiles. We create a custom, personalized treatment plan to help guide you on your way to a more confident, healthy smile.
Porcelain Veneers
These days, porcelain veneers aren't really cosmetic dentistry's best kept secrets anymore. The word is out about how amazing porcelain veneers truly are and the benefits (and beauty) they can bring to practically any smile.
We recommend porcelain veneers for patients who have teeth that are:
Uneven
Chipped
Mildly crooked
Gapped
Discolored that don't respond to whitening
It's important to be in good overall oral health before veneers are placed. Dr. Samineni will check your teeth and gums for signs of decay or infection, which will need to be treated first. Also, the teeth that will receive veneers need to have enough enamel for the veneers to bond to.
If one or more of these issues are affecting your teeth, you should consider scheduling a no-obligation consultation at Northpointe Smiles. Dr. Neelima Samineni, a trusted cosmetic dentist in Tomball, has the training and the technology to create a porcelain veneer smile that's brilliant and balanced.
Porcelain veneers are powerful little dental tools with the ability to add strength and support to weak teeth, lengthen short teeth, and cover up issues you don't want anyone else to see. We custom-create each porcelain veneer to cover the surface of your teeth, without looking unnatural or extremely noticeable. Talk to us about how cosmetic dentistry and porcelain veneers can change your smile forever.
What is the Procedure Like?
Getting veneers usually takes two appointments. During the first visit, we'll need to prepare your tooth by removing a small amount of enamel equal to the thickness of the veneer that you'll receive. We can then take an impression of your tooth. The impression is sent to a lab where the veneer is made, which can take around two to four weeks. You might wear temporary veneers while you're waiting.
You'll receive your veneers during the second appointment. After verifying the color, shape, and fit so that it blends in with the rest of your smile, we'll bond the veneer to your tooth using a special cement that's hardened with the light.
Porcelain Crowns/Bridges
We're willing to bet if you're here, reading this then you probably have heard of a dental crown at least once in your life. Maybe you have a broken tooth that's causing you pain, and your ready to do something about it. Or perhaps you had a crown years ago, and now it's cracked or ready to fall out.
The dental crowns from Northpointe Smiles are second to none in the world of cosmetic dentistry. They're one of our most popular and recommended choices for patients who want to:
Prevent a tooth from further deterioration
Fill in where you once had a missing tooth
Create a more stable chewing surface for a damaged tooth
Cover your tooth following root canal therapy
Dental crowns also work in partnership with dental bridges. These two join forces to fix a smile that's compromised by one or more missing teeth. With a dental bridge, we can create a custom series of connected crowns that can act as anchors and fillers for damaged or missing teeth. Your crowns and bridges will look natural and enhance your smile while giving you back your balance and bite.
Composite Bonding and Contouring
Composite bonding and contouring is a very well-known cosmetic dentistry procedure because it has the ability to fix smile imperfections and help you feel more healthy and confident. (Who doesn't want that?)
At Northpointe Smiles, there are a number of reasons why Dr. Neelima Samineni might recommend composite bonding and contouring, including:
Repairing teeth that are uneven in appearance
Fixing teeth that are chipped and cracked
Creating a more smooth look
Hiding stains or deep discolorations
We guarantee that they do all this (and even more). Depending on your individual needs and smile goals, some composite bonding and contouring treatments can be completed in as little as one simple visit with your cosmetic dentist in Tomball. You won't have to worry about seeing a specialist or waiting forever to see the results of your procedure. We take care of you with great precision and efficiency to minimize your time in the dental chair. After all, you have a gorgeous, new smile you should be proud to show to the world.
Teeth Whitening
You and your smile probably aren't even aware of it, but over time the foods we eat and especially the beverages we consume can discolor or stain our teeth. It's just a matter of time before they start to lose their luster.
If you think your smile needs a boost, you can always talk to the knowledgeable team at Northpointe Smiles. Dr. Samineni can recommend a teeth whitening option that will work best for your smile and the results you're hoping to achieve.
When we decide you're a good candidate for teeth whitening, your cosmetic dentist in Tomball will either tell you to try our professional-grade in-office or take-home whitening options. (Or maybe even a combination of both!) Know that our products are way more powerful and effective than what you'll find at your local store. You're going to love your new whiter, brighter smile. Ask us to schedule a teeth whitening consultation today.
Are You Ready for Cosmetic Dentistry?
The first step towards your transformation with Dr. Neelima Samineni begins with a simple, straightforward consultation and conversation. All you have to do is share your smile and your goals with us. What kind of results are you looking for? Is there a famous smile you admire most? Tell us what you like about it.
Patients choose us as their cosmetic dentist in Tomball for a variety of reasons:
Dr. Samineni is someone you can trust to perform honest cosmetic dentistry to the very best of her capabilities. She won't recommend a treatment that's not right for you or unnecessary altogether.
Our patients know they're going to be treated with respect and like they're part of our family through every step of the way.
They've heard about our office, our cosmetic dentistry skills, and our convenient hours and decided it was their turn to experience the same.
We do our cosmetic dentistry in-house, right here in Tomball. So, there's no need for you to drive out of town to a specialist you don't know.
We use the finest, highest quality products and brands available anywhere in dentistry to complete your cosmetic improvements.